A London boat company offers a spooky tour with a paranormal expert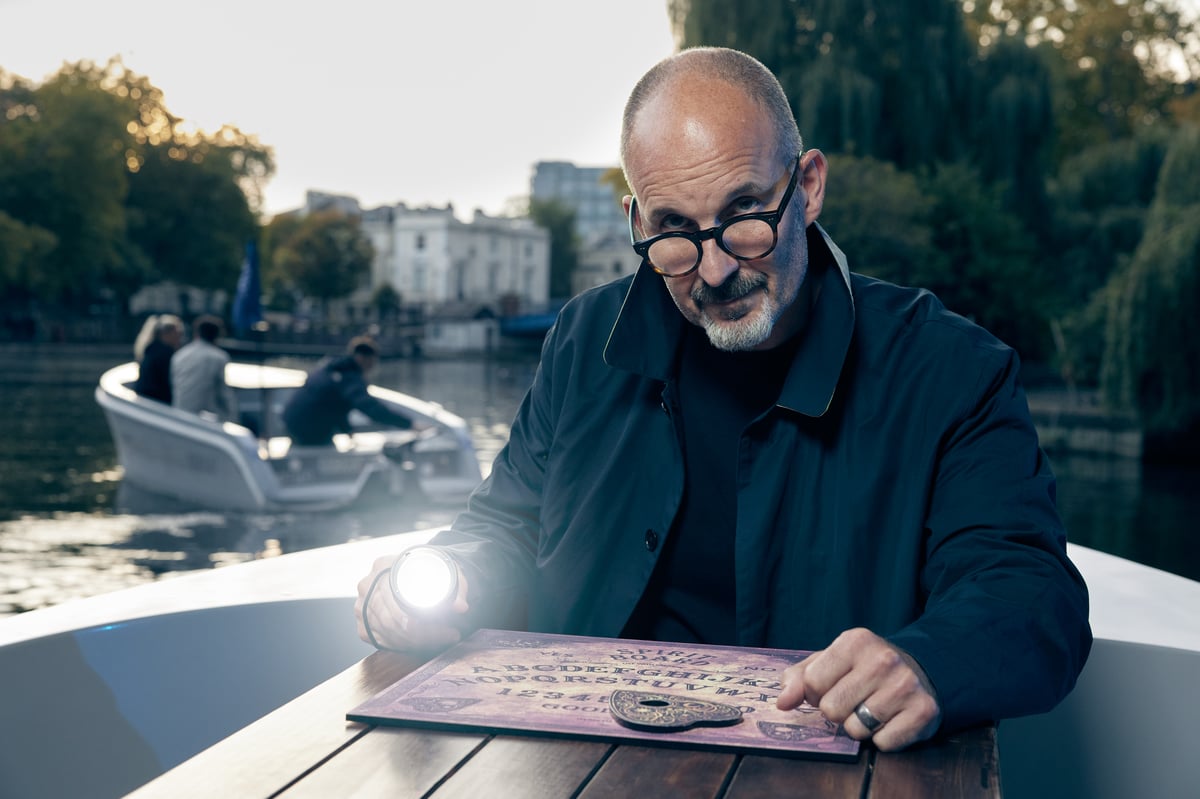 Take your friends on a spooky boat trip this Halloween.
Looking for something a little different to celebrate this spooky season?
GoBoat London has teamed up with a paranormal expert to uncover the mysteries lurking on the waterways.
Paranormal expert Dr Ciaran O'Keeffe. Credit: Go Boat
Ghostbuster extraordinaire Dr Ciaran O'Keeffe has listed some of the spookiest places around Paddington, Kingston and Canary Wharf.
If you take a trip from Paddington, you will stop at Little Venice where the ghost of famous 18th century actress Sarah Siddons is said to have wandered.
There have been reports of her ghost, wearing a blue dress and hat, simply standing still and looking like a mannequin by the river
You can also see the spirit of an engineer who worked at the London Zoo Aquarium in the 20th century if you pass by.
Fancy a spooky boat trip? Credit: Go Boat
Nicknamed "The Whistler", he was seen and heard by several eyewitnesses.
Anyone traveling from Kingston, you will pass by Hampton Court Palace.
Frequently described as "one of the most haunted places in England", the palace is said to house the ghost of Catherine Howard, the 5th wife of Henry VIII.
Legend suggests that on hearing the news that she was to be executed, Catherine Howard ran to the king to plead for her life, but was dragged back along a section of the palace now known as "The Haunted Gallery" .
Visitors have reported visions of a "woman in white" as well as a strong sense of presence, dizziness and sudden temperature changes.
Meanwhile, those departing from Canary Wharf will visit the area's tube station.
On December 28, 2007, a black and white figure appeared in a color photo taken at the station.
The figure, that of a young man, was not spotted when the photo was taken, although he was captured looking directly at the camera.
There are many more haunted places to discover on the ghostly tour.
Ghostbuster extraordinaire Dr. Ciaran O'Keeffe. Credit: Go Boat
Dr O'Keeffe said: "London is a city with no shortage of history and with it no shortage of hauntings… wherever people have lived and died you will find their spirits.
"Wherever there has been a tragedy, ghostly reminders haunt us.
"As you go, for the ghost hunter and myself as a parapsychologist, the Thames offers hauntings.
"You just have to navigate to see the scary side.
"I was fortunate enough to be part of a team that carried out scientific investigations into the haunted areas of Hampton Court Palace in 2000.
"I "lived" there for 2 weeks and soaked up its amazing atmosphere and its haunted heritage.
"It's no surprise that John Burns said the Thames was 'liquid history'.
"And as part of the spooky places GoBoat has located on its routes this Halloween, I expect to hear ghostly tales with wonderful descriptions of individuals from various historical periods.
"It's one of the busiest waterways in the world, so I encourage people around the world to hop on board, take a look at its haunted history, and experience the wide range of haunted places ."
You can book your spooky GoBoat excursion from Paddington, Kingston or Canary Wharf.