Bail posted for 3 men charged after DeKalb woman was hit by stray bullet while in living room – Shaw Local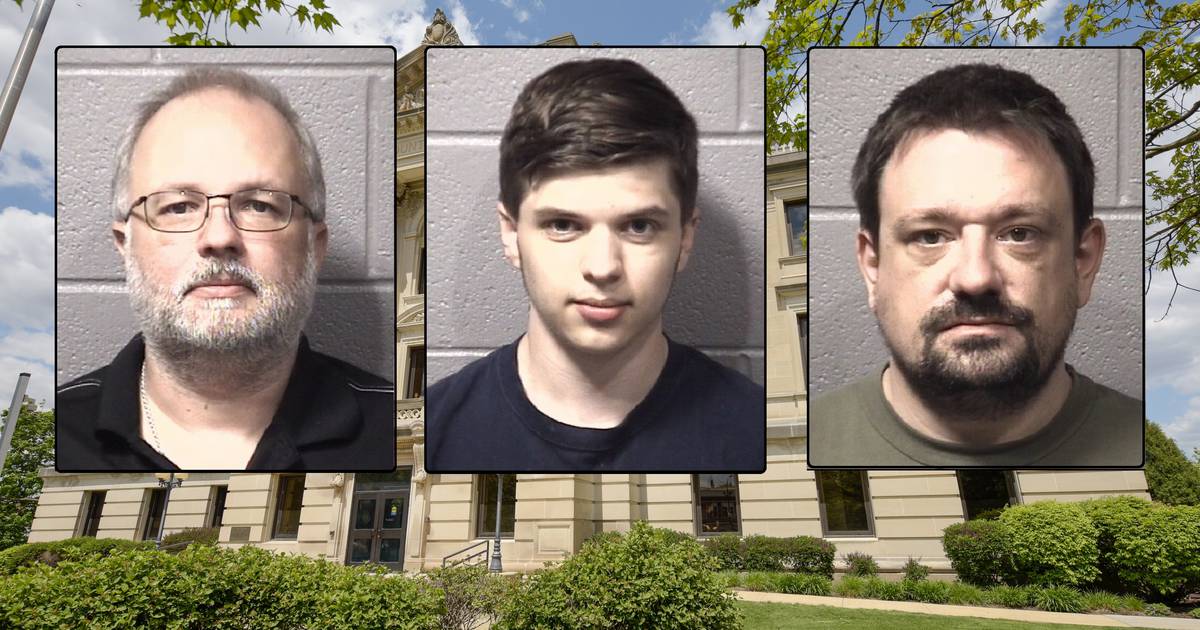 DeKALB – Three men recently posted bail amid charges they face after police said the trio were firing guns near a residence in DeKalb's countryside when a bullet entered a nearby house and hit a woman sitting in her living room.
The victim was injured after a bullet passed through her neighboring home on June 29 and struck her in the foot, according to DeKalb County Court records. She was sitting on the sofa when a bullet entered the west wall, striking her in the heel and lodging in her right foot, records show.
Jerry G. Fabbri, 51, of the 800 block of Shepherd Lane in Elburn; Alexander G. Fabbri, 19, of the 600 block of Sheffield Circle in Sugar Grove; and Benedict CH Groppe, 38, of Rupperswil, Switzerland, are all charged with reckless driving, a Class 4 felony.
If found guilty, the trio could face up to three years in prison. Records show the men posted $2,000 bond after being granted $20,000 bond on an arrest warrant from DeKalb County Judge Philip Montgomery on July 1. Bail for the three men was posted in cash on July 5, records show.
DeKalb County Sheriff's Office deputies were called around 7:44 p.m. after a family member of a woman called police seeking medical assistance for a gunshot wound. The woman was taken to Northwestern Medicine Kishwaukee Hospital with non-life-threatening injuries, where X-rays confirmed a bullet was in her foot, court records show.
After an investigation, police identified three men who were later arrested, according to a news release from the DeKalb County Sheriff's Office.
"Through the investigation, police learned that all three had repeatedly fired recreationally at a target that was in the general direction of the victim's home," the statement said.
Police determined that the three men did not follow proper safety procedures when firing the guns, which is why a bullet hit the house to the west, the statement said.
According to court records, the trio would take turns firing bullets from "a variety of six guns", in the 15000 block of Keslinger Road. The weapons legally belong to Jerry Fabbri, who has a valid FOID card, according to court records.
The men were firing on a wooden pallet to the east, with no reinforcements or safety berms behind to stop the shots, records show. They would have fired with weapons in the direction of the road, although there were houses on the south side.
The three men surrendered to police on July 1 after police presented them with arrest warrants.
The three men are expected back in court for a status hearing at 9.30am on August 8.