Four Terrifying Moments From TRVL Channel's 'Ghosts Of Devil's Perch' | Travel Channel Shows, Episode Guides and Videos: TravelChannel.com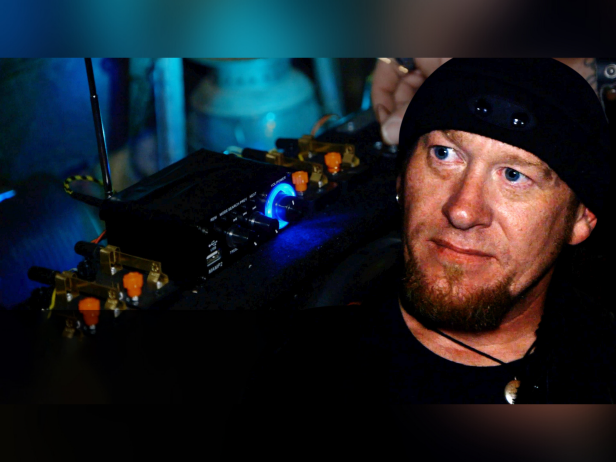 Butte, Montana Sheriff Ed Lester is skeptical of the paranormal, but when people he knows and trusts tell him they're scared of what's going on in Butte, he listens .
The mayor of Butte is a longtime resident who knows the town is haunted because of the harsh and chaotic way of life when Butte was still a gold mining town. As mayor, he has seen what happens with any revitalization or rebuilding of one of Butte's historic buildings – something weird happens.
In an attempt to explain the unexplainable, the Mayor and Sheriff invite a trio of paranormal investigators to see if they can find out what's going on. Dave Shrader, Cindy Kaza and KD Stafford respond to conduct paranormal investigations around the city and document their findings.
Here are four terrifying moments from the first two episodes of Ghosts of Devils Perch:
A woman inside Castle Clark, a historic mansion and museum, called 911 after she said she was assaulted in a bathroom, but when authorities realized no one else was there, they call paranormal investigators to the scene. The woman tells the police that she was washing her hands when she felt a presence and then a stabbing pain in her back. As she tried to rub her back, she could feel a series of deep marks carved into her skin.
The investigation at Castle Clark continues, and the spirits inside lead the investigators back into the bathroom to demonstrate their power.
The Cabbage Patch area of ​​Butte is known for its history as a slum overrun by prostitution, drug addiction and abject poverty. Today, the Cabbage Patch is a series of preserved dwellings and a museum commemorating the rougher side of mining in Butte in the late 19th century. As the team investigates, a voice comes through the spirit box and threatens KD and Cindy senses a violent mob of spirits wanting to be left alone.
After a spirit afflicts Dave with such severe pain that he has to go to the ER, KD attempts to identify who or what attacked him. The Responsible Entity is more than willing to talk.
Don't miss the next episode of Ghosts of the Devil's Roost when the team rushes to an old stone mansion where two people have just reported a terrifying encounter. New episodes air on Discovery+ every Sunday.