Haunted Rooms America Investigates Palestinian Museum for Paranormal Activity | Local News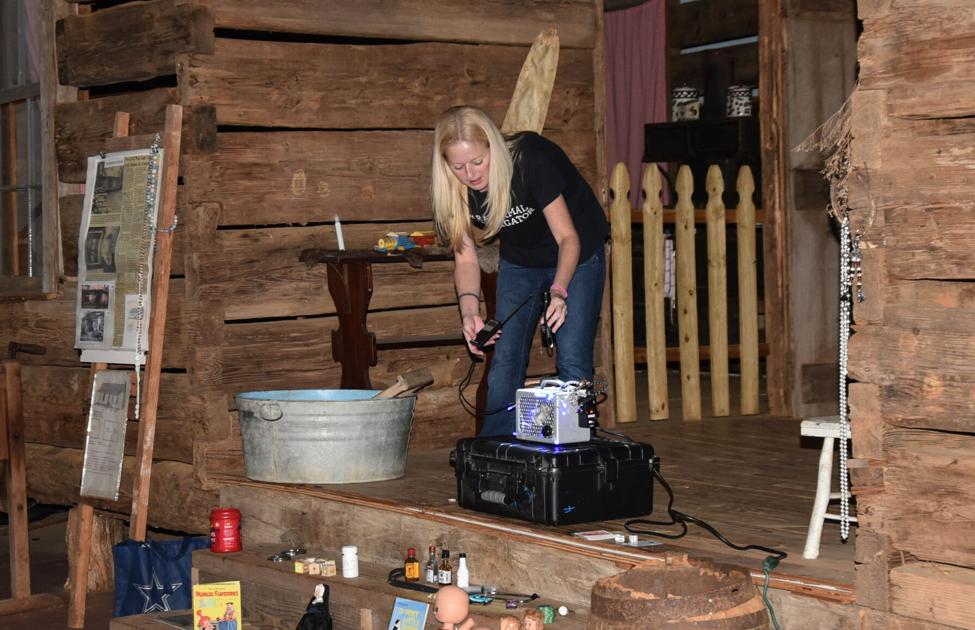 PALESTINE – East Texas is known for several haunted locations, from The Excelsior House in Jefferson to Stagecoach Road in Marshall to Largent Cemetery in Angelina County.
Last Saturday, Haunted Rooms America visited the Museum for East Texas Culture in Palestine to investigate its own paranormal activity.
About 50 participants were on hand for the spooky event which ran from 7 p.m. to midnight. The evening started with a bit of history regarding the museum and some of its exhibits, the history of the hauntings, and how to use various pieces of paranormal equipment.
The historic building is rich in history. Originally a school, Fort Worth Architects Sanguinet and Staats designed the Tudor Gothic style, an elaborate two-story brick building and placed it on an elevated basement.
The school opened in 1916 and finally closed in 1976. After renovations, the building opened as a museum in 1982 for the first weekend of the Dogwood Trails Celebration.
"The East Texas Museum of Culture is such a unique building – it's beautiful, it's full of energy after being a school, and it's home to thousands of historical artifacts, some over 150 years old. . Based on past surveys, it never disappoints – it's one of our favorite places to investigate for sure, "said Wesley McDermott, owner of Haunted Rooms America.
After the history lesson, people split into small groups to conduct real paranormal investigations using state-of-the-art paranormal equipment.
When asked what he thinks attracts people to these kinds of events, McDermott was quick to respond.
"It's the thrill of it all. These places are old, they are haunted and people just don't know what's going to happen, not even our experienced investigators, "he said.
Participant Rachel Gill, who drove from Houston for the event, echoed that statement.
"I was intrigued by the story, the mystery and the excitement of not knowing what to expect," said Gill. "It was also pretty cool to see how the paranormal equipment worked and to be able to use it myself."
McDermott said he hoped people walked away from the experience with more than just a "ghost" story.
"A successful evening for us is if our guests leave with questions rather than answers. We want you to have a fun evening and we want to share our passion for these historic places that we respect so much, "he said.