Japan approves $8.6 billion budget to host US military troops in the face of Chinese, Russian and North Korean threats
On Friday, Japan's upper house gave the go-ahead to spend more than $8 billion to accommodate US soldiers. This decision highlights the growing emphasis on military integration, coordinated response and deterrence in the face of growing threats from China, North Korea and Russia.
The estimated annual expenditure of $1.7 billion will be about $81 million higher than the fiscal year 2021 budget. The funds would be used to cover compensation for Japanese personnel and electricity expenses for American facilities. Travel costs for US training exercises will also be covered by Japan.
As negotiations over a new budget plan began in 2020, Tokyo and Washington agreed to extend the previous deal for a year, until fiscal year 2021, as the date overlapped with the US presidential election.
The new deal would also imply that US-Japan relations have improved after souring under President Donald Trump. Trump reportedly asked Japan to quadruple its budget for US military installations in the country to $8 billion a year, threatening to withdraw US soldiers if Tokyo refused.
According to Department of Defense data, the United States has about 56,000 active duty military personnel in Japan, far more than any other country and far more than the roughly 35,000 in Germany. Japan covered 74% of its hosting costs in 2002, according to a 2004 Pentagon report. South Korea accounted for 40% of the total, while Germany accounted for 32%.
What is covered in the budget?
The $8.6 billion Host Nation Support budget also supports the acquisition of advanced weapons for joint military exercises. In addition, a new category of funding of up to $164 million is included in the next five-year budget for the purchase of advanced virtual combat training systems.
Previously, Japan described this fund as "kindness". However, rather than being seen as "kindness", the Japanese government now sees the host nation support fund as "necessary" to strengthen the alliance, the Associated Press reported.
The amount set aside for commodities such as energy, gasoline, and water costs at U.S. facilities will be gradually reduced, according to to earlier reports, due to internal criticism in Japan. In recent years, a public outcry has erupted in Japan over spending on golf courses and bowling alleys, as well as the implications of the substantial deployment of the US military.
Given the need to strengthen long-standing security cooperation, the Japanese administration reportedly concluded that some increase was inevitable. This is also crucial as US soldiers in the region mobilize their most powerful equipment to counter China's rapid military buildup.
Raising Japan's Defense Budget in the Face of Threats
The deal came at a pivotal time for the U.S.-Japan military partnership amid growing threats from Pyongyang and Beijing. On Friday, North Korea released dramatic footage of its final intercontinental ballistic missile test, the 12th of the year.
The United States' longstanding relationship with Japan is seen as particularly important in resisting China's ambitions, whether militarily or economically in the region and around the world. In recent years, Japan has also focused on strengthening its defenses.
On December 24 last year, Japanese Prime Minister Kishida Fumio approved $47.2 billion in defense spending for fiscal year 2022, which begins in April. This is another record figure for the eighth consecutive year in the history of Japan's national defense budget. It also included realignment-related expenses allocated to mitigate the effects on local populations.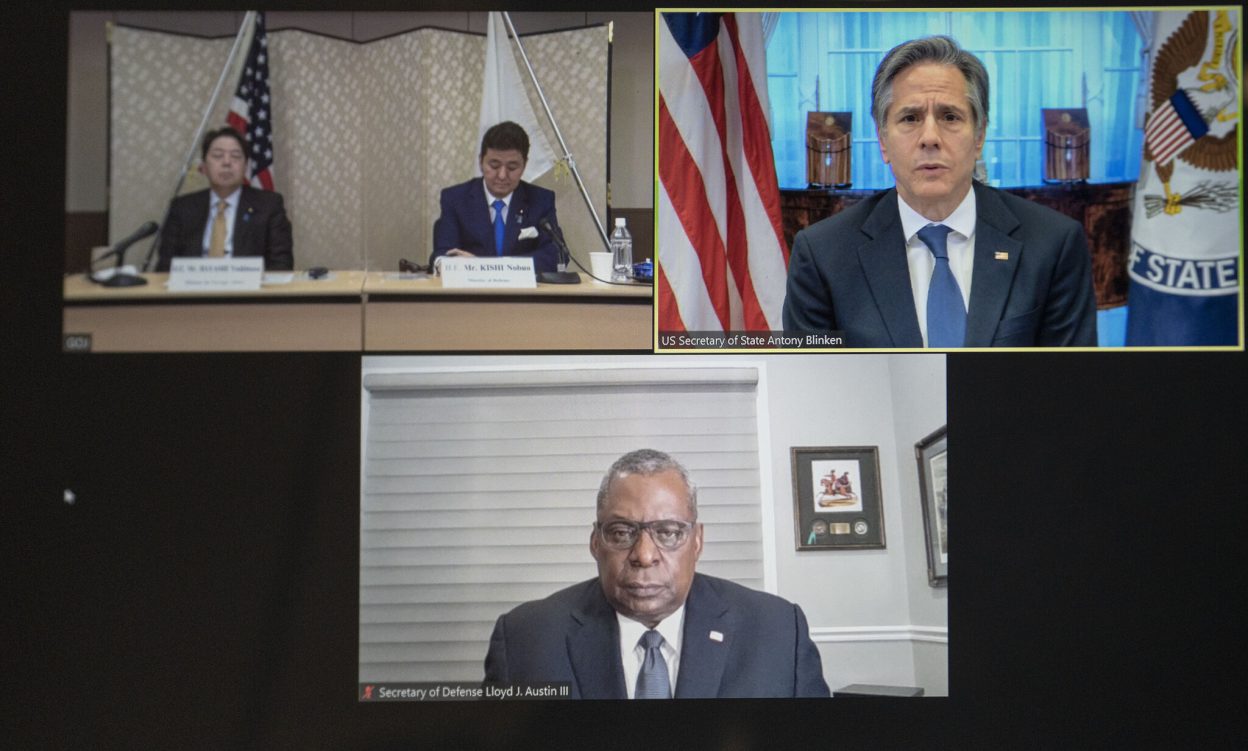 The budget plan also demonstrates Kishida's firm commitment to continuing the policies of his two predecessors, Abe Shinzo and Suga Yoshihide, to adopt a greater role in the Sea of ​​Japan, East China Sea, South China Sea and the Western Pacific and the Indo-Pacific Theater.
China's mouthpiece, the Global Times, criticized Kishida last December, accusing him of adopting salami-cutting tactics to carve up Japan's pacifist constitution. "The Japanese government has cut up its pacifist constitution with salami tactics.
In fact, Japan has made bolder breakthroughs and attempts in areas related to military, security and defense, and especially in positioning its role in the US-Japan military alliance.
"Interim demands such as strengthening the ability to attack enemy bases are part of Japan's efforts after World War II, especially after the Cold War, to get rid of the limits set by the pacifist constitution," a- he added.