Littleton Crypto-Paranormal Museum Has New Location | Local news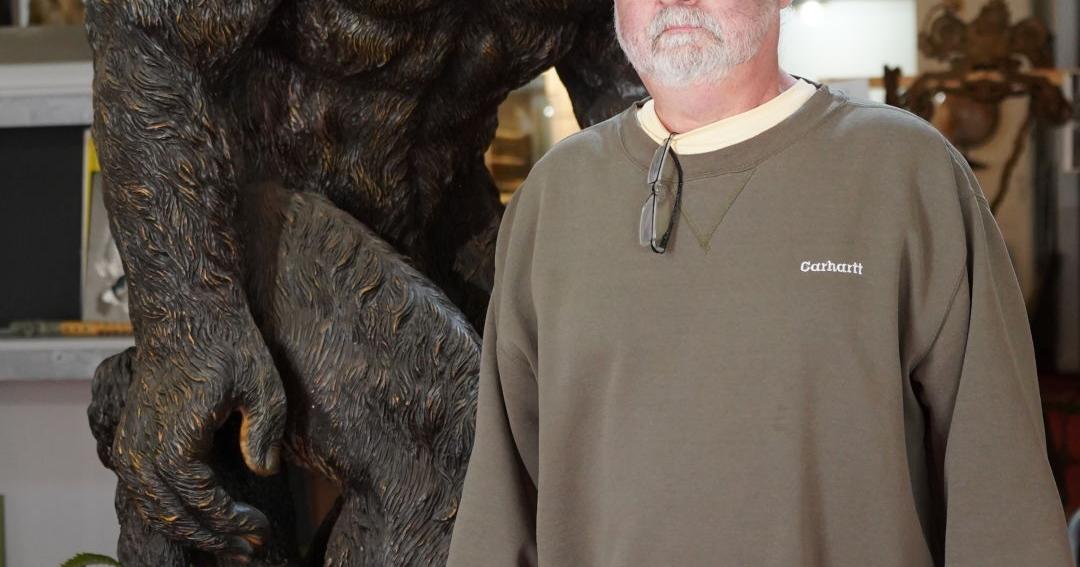 LITTLETON – The Cryptozoology & Paranormal Museum is moving across the street to a larger building that will provide more space for the weird and the unusual.
Whether taking a ghost tour of a haunted dollhouse or investigating encounters of Bigfoot sightings in the area, the museum has been a community anchor that draws enthusiasts. looking for answers to the supernatural or simply for entertainment value. Since it opened nearly five years ago at 328 Mosby Ave., the curious artifacts inside the museum have moved to its new home at 200 N. Main St.
With 3,700 square feet available inside the building, Supernatural Museum owner Stephen Barcelo said the new location would add more exhibits than the limited space available at the other location. Barcelo said there was more room for additional cryptoid footprints and paranormal artifacts, but it also extended more to the UFO side of things. There is also more room for visitors to sit on the benches to watch videos, as well as another room that will be used for guest speakers, he said.
"I've never been in a position where if you're a book author you want to come in and talk, I wouldn't be able to accommodate you – there just wasn't a place," Barcelo said. . "So now we'll have room to do things like that. "
Another area of ​​the building will be for Barcelo's daughter to organize tarot card readings, as well as her office and a room for researchers in a respective area.
Interest in the museum has grown with visitors not only local but also from other counties, states and around the world. The museum collected 233 Google reviews and a 4.7-star rating on Monday.
The new location has more outdoor parking spaces for events and parking available for visitors, Barcelo said. Another change is that visitors will be charged $ 5 for entry while children 12 and under are free to cover additional expenses such as rent and utilities, he said. Barcelo has said he has wanted to move to a new location for years, but the COVID-19 pandemic has put everything on hold.
"I mean sure, it all slowed down – we were literally closed for a long time, so thank goodness I had no room and I was paying absolutely no rent, you know, nothing," he said. -he declares. "But thank goodness this place works. "
Barcelo said the museum's new location will be operational by January 2, when it is 90% complete.