Paranormal Cirque II hosts promise 'killer time' at Chandler shows May 19-30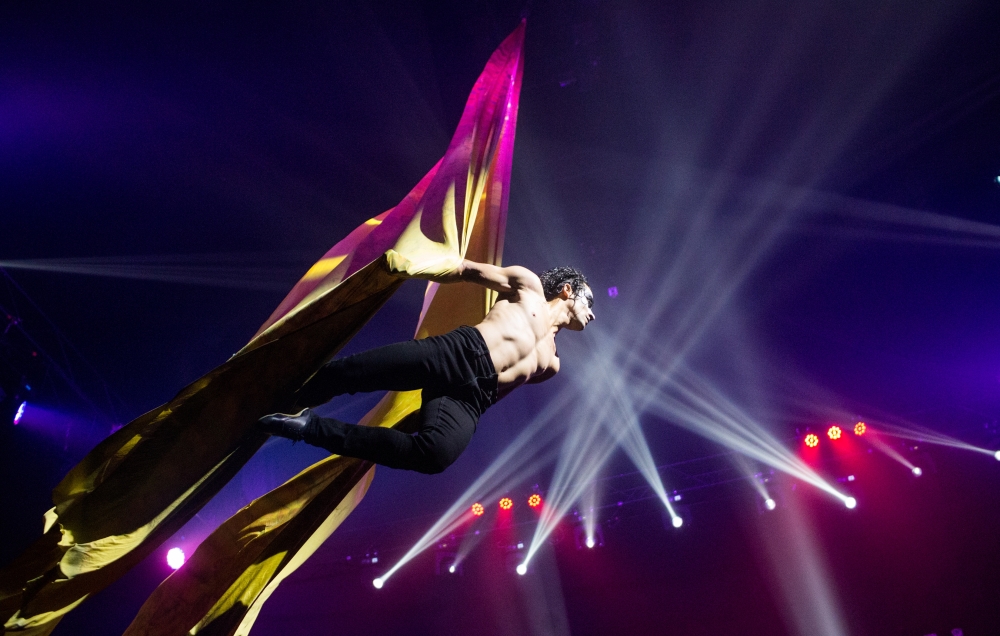 Paranormal Cirque II, presented by Cirque Italia, is a fusion between circus and theater with elements of horror. (Courtesy of Paranormal Circus II)
Acrobatic zombies, ghost hunters and other horror-themed acts come to Chandler with the arrival of Paranormal Cirque II, a show that features both traditional and non-traditional circus elements with a twist. macabre.
The event will take place near the Phoenix Premium Outlets mall from May 19-30, and tickets range from $10 to $50. Hours vary by day. The show will feature illusionists, comedians and aerialists from around the world.
"Audiences can expect the unexpected," said host Steve Copeland. "It's a brand new horror circus – it's going to be great fun and not for kids."
Copeland said there will be a "scary zone" that includes spooky actors and scenery, a "serial killer butcher" and an act that involves a giant hamster wheel. Copeland and co-host Ryan Combs act as Ghostbusters during the show and perform comedy throughout. Combs said the Paranormal Cirque II show was like "no other [he's] worked with before.
"We have people from all over the world from all different cultures," Combs said. "It's been so fun and interesting to merge all of these different cultures and disciplines into one show and then take it across the country."
The show began to take shape when Combs and Copeland were contacted by Italian entertainment company Cirque Italia, which also runs two traveling water shows around the country. Combs and Copeland then set to work finding global talent for the show, a feat that proved more demanding than expected due to the need for talented performers who also had a flair for the paranormal.
"We went around the world to find exactly the kind of talent we needed, and we absolutely found it," Combs said.
Combs and Copeland said the performers developed a bond throughout the show and each contributes more than their act. The hostesses guiding you to your seats may very well appear on a tightrope over your head during the performance, Copeland said.
Although the show is intended for an adult audience, guests between the ages of 13 and 17 can attend if accompanied by an adult. However, Copeland said the show featured adult language and sexually suggestive content in addition to the paranormal theme.
Tickets are available online and in person, and Copeland encouraged attendees to come early to meet the artists and fully experience the pre-show. Both hosts said they were excited to bring their unconventional show to Chandler audiences.
"If people are looking for a unique experience where they can let loose and have a good time, that's it," Combs said.