Paranormal Team Returns to Hale Springs Inn with New Guests | New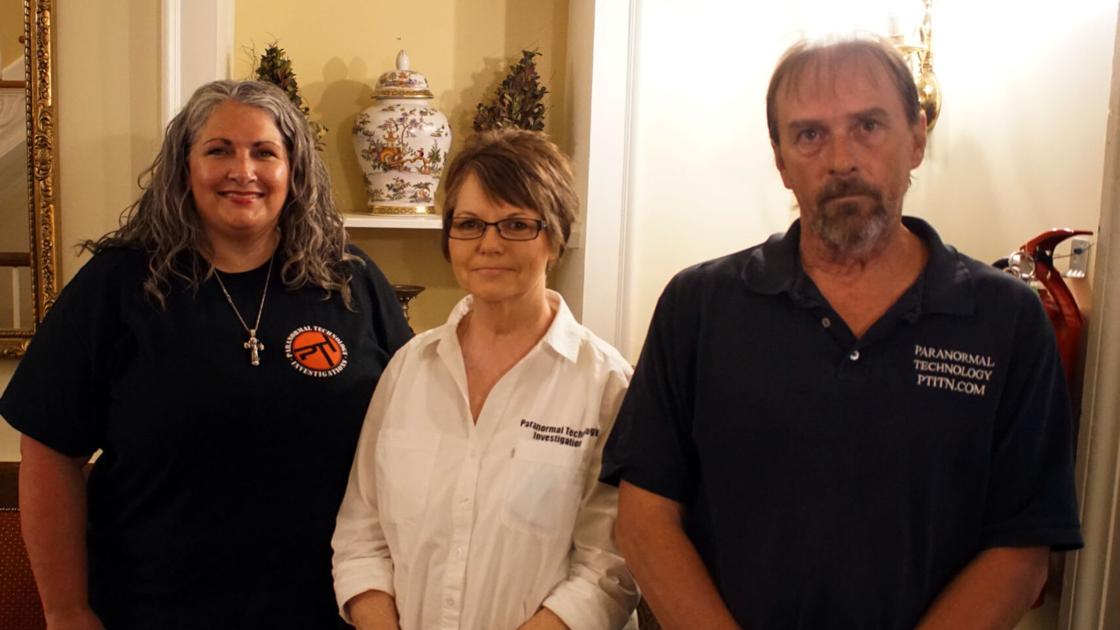 ROGERSVILLE – A team from Paranormal Technology Investigations returned to the Hale Springs Inn on Saturday to lead a group of nine guests on a ghost tour. Kathy Shepherd, Robb Phillips and Tonya Kinard returned to Rogersville after leading several other tours. Kathy explained that most of the activities at the hostel were in the Molly Gray room. Tonya's mother, Sharon, who helps with the tours, has repeatedly experienced paranormal activity in the Molly Gray room.
Kathy said there had been some activity in the Small Dining Room on a previous visit. One of the participants asked, "You have peace and quiet here, don't you? On the recording made that night, a male voice can be heard responding, "No, we are not."
Kathy said there had been unusual activity while visiting the hostel. "Towards the end of an investigation in the tavern, Robb asked if anyone else had back pain. The whole group said they did, but once outside the pain was gone.
Guests Madeline and Dewayne Kaylor from Tazewell joined the tour at Kathy's invitation. They had been involved in investigations before, but not at the inn.
Melody and Ronnie Lowery from Pensacola, Florida joined this tour. Melody said, "We love to visit old towns. We went to Jonesborough but had never been to Rogersville. She added that they "had a great dinner at the hostel, visited Rogers Cemetery and enjoyed walking down the street."