Russia announces it will 'significantly reduce' military attacks on Kyiv and Chernihiv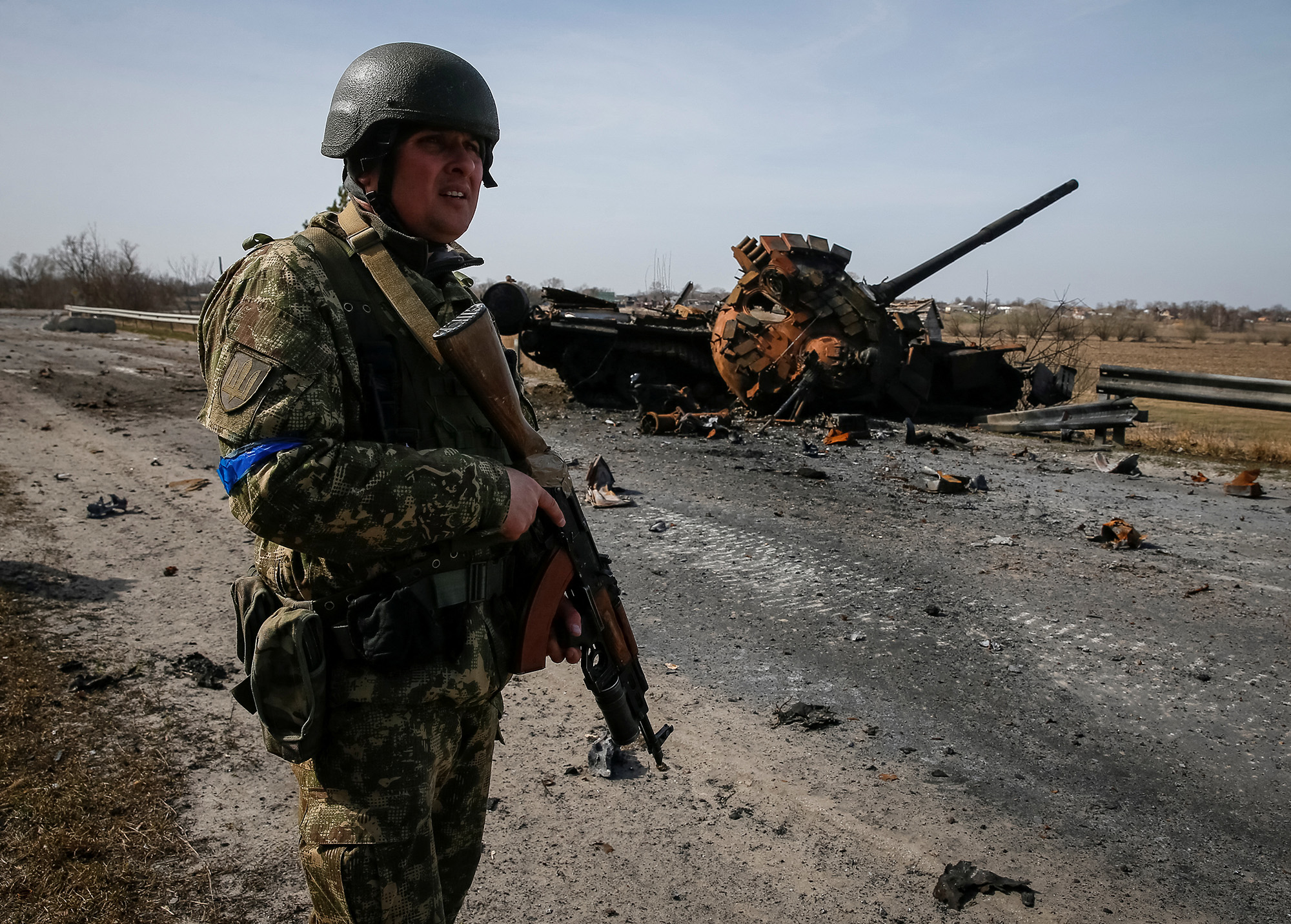 Kremlin spokesman Dmitry Peskov said he was not aware of any cases of disappearances of Ukrainian journalists and activists, or reports of officials being arrested in Ukrainian territories under Russian control.
Peskov's comments come after CNN reported that local Ukrainian officials had been arrested and journalists and members of civil society had disappeared and are still missing.
Commenting on CNN reports, Peskov said the Kremlin was not aware of these cases, but said they needed to be carefully considered individually.
"It's very important to consider each specific case, each first and last name," Peskov told CNN. "No one contacted us [about it] and we have no such information," he added.
In addition to CNN reporting, the United Nations Human Rights Monitoring Mission in Ukraine (HRMMU) said dozens of Ukrainians, including local officials, activists and journalists, are being arbitrarily detained and subjected to to enforced disappearances.
At least 45 cases of civilian detentions have been recorded by the HRMMU since the start of the war on February 24, according to an HRMMU spokesperson.
On Monday, the mission said it had so far documented 24 cases of conflict-related detentions of local officials in Russian-occupied areas, 13 of whom were later released.
Its observers also recorded the disappearance of 21 journalists, civil society activists, demonstrators and civilians, who "strongly opposed the invasion in the regions of kyiv, Kherson, Luhansk and Zaporizhzhia".
Some of those who disappeared were captured during demonstrations against the Russian invasion or for having openly expressed their support for Ukraine.
A handful were later released, the spokesman said, although exact numbers are still being verified by the mission.
"Information regarding the number of people released is awaiting verification. HRMMU has received numerous complaints regarding missing civilians, which are also awaiting confirmation," the spokesperson said.
"There are reasons to believe that some of them may also have been detained and possibly subjected to enforced disappearance," they added.
Families are often denied any information about the fate of detainees. Many are often too terrified to talk about the disappearance of their loved ones, lest it trigger a backlash against themselves or their loved ones.