SWOCC men consider NWAC season | Sports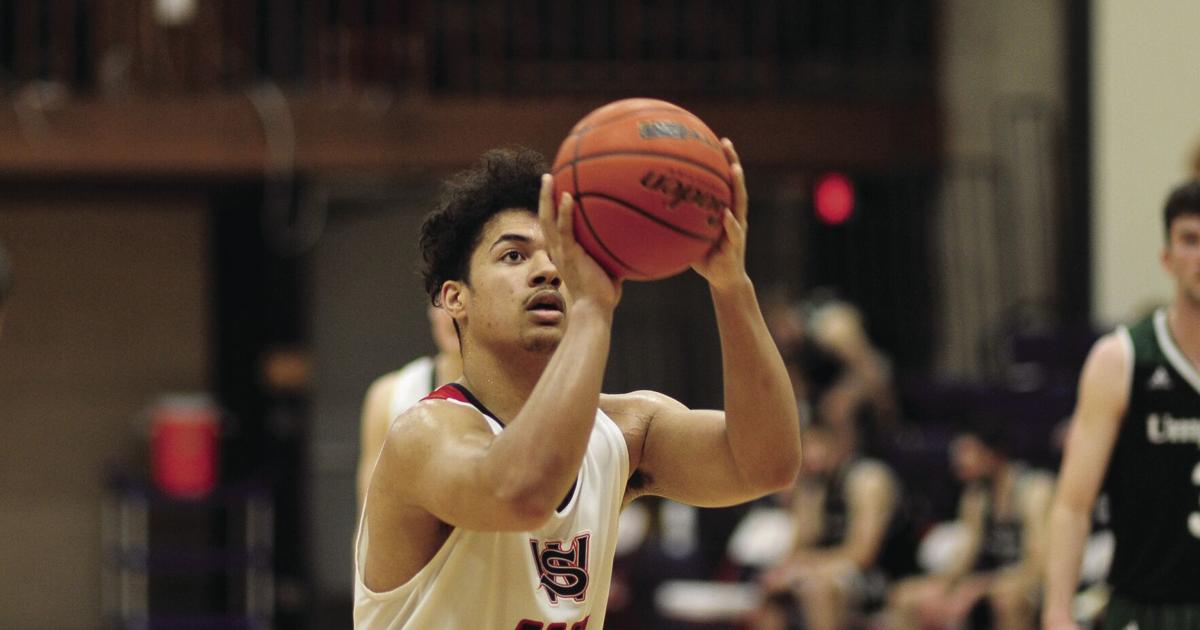 With all of their starters returning from last winter's cut short season, the SWOCC men's basketball team had high hopes for this year.
After a tough preseason that gave the Lakers a proven track record in combat, coach Riley Grandinetti believes the Lakers are poised for a breakthrough.
"We knew we had the right parts to have a successful preseason," said Grandinetti. "We have programmed hard to make sure our guys are ready for the tough conference we know to expect."
The result was a 7-6 record heading into the NWAC Southern Region season, which begins in early January.
The Lakers have thrived on outside shooting – they lead all NWAC teams with a total of 3 points and have five different players with over 12 long-distance marks so far this season.
"We have good points in every position and are looking to continue playing an extremely tough denial defense that we have shown we can do," said Grandinetti.
Kareem Rowe has led the way so far, averaging 19.2 points and 8.2 rebounds from the top-rated goalie.
But he got a lot of help from his teammates. Rod Voorhees is averaging 8.8, Kase Peterson 8.2 and Joseph Schulkins 7.8. The score is spread out because 13 different players have on average more than 10 minutes in the preseason.
The Lakers started the season 1-1 in the Clackamas pitching tournament.
The Lakers lost a tough opening game 89-87 to Olympic, but rebounded to beat Corban's gold team 102-70.
Then in the Lower Columbia tournament, they beat the always tough Everett 86-81, Rowe scoring 28 points and making several key baskets in stride. DeAndre Petty had the final clinch layin with 50 seconds left.
The Lakers followed the win with a loss to Yakima Valley, who is currently 8-2, and a double-overtime loss to Olympic.
The Lakers made their annual trip south to Coach Tregs Classic in California, where they won two games played on the field and another by forfeit when the College of Marin was unable to play due to COVID concerns.
SWOCC defeated Lassen 79-44, boosted by solid defense, then topped West Hills-Coalinga 82-78. In this latest victory, Brandt Williams scored a crucial 3 point point to put the Lakers ahead with 30 seconds left.
SWOCC had a learning experience in the Edmonds Classic, losing both of its games.
Edmonds moved away from a 40-40 tie at halftime, hitting 21 of 30 shots in the second half.
The next day, injuries limited the Lakers to nine healthy players and they fell at Peninsula 77-68.
The Lakers finished the preseason at home in the SWOCC crossover tournament.
The Lakers beat Treasure Valley 96-79 in their first home game of the season, as Rowe scored 29 points and took 16 rebounds.
The Lakers then led most of the way before falling to Bellevue 85-79 midway through the crossover tournament game, then outscoring Centralia 82-69. The Lakers had balanced scores in this contest, Rowe and Tige Voorhees each scoring 13, Williams scoring 12 and Cade Baker providing 10.
Bellevue is 10-2 on the season, the second-best record for any team outside of the Southern Region (Yakima Valley is 11-2).
Of course, the Lakers will face teams in the region and the squad is strong.
Lane is 9-1, Umpqua is 8-1 and Clackamas and Portland are 7-3. Chemeketa and Clark each have 7-4.
"With nine new faces and five comebacks, we are balanced and ready for the tough tasks of competing in the Southern region," said Grandinetti.
The Lakers open the championship season at home against Clark on Saturday, January 8, followed by road games on January 12 and 15 against Lane and Portland, respectively.
All of the league games are on Wednesdays and Saturdays, but both against Chemeketa, each played on Bank Holiday Mondays, at home on January 17 and on the road on February 21. The start times for each of these matches, as well as the Saturday games, is 4 p.m. (following women at 2 p.m.) Wednesday games council at 7:30 p.m. (following women at 5:30 p.m.).
The SWOCC women enter the league at 2-5 overall, with wins over Mount Hood (60-57) and Christian Faith (80-56). The losses include three against the traditional powers of the southern region, Umpqua, Clackamas and Lane.
Gillian Roybal is averaging 14.6 points to lead the Lakers, placing 21st in AFAC. Rakel Williams is averaging 9.1 points and Evy Ethington 9.0. Williams averages 6.6 rebounds per game, the team's best, and Ethington averages 3.1 assists.
Lane is perfect 10-0 this season, while Clackamas are 9-1 and Linn-Benton and Umpqua are both 8-2.