The military medical team completes its mission at the ECMC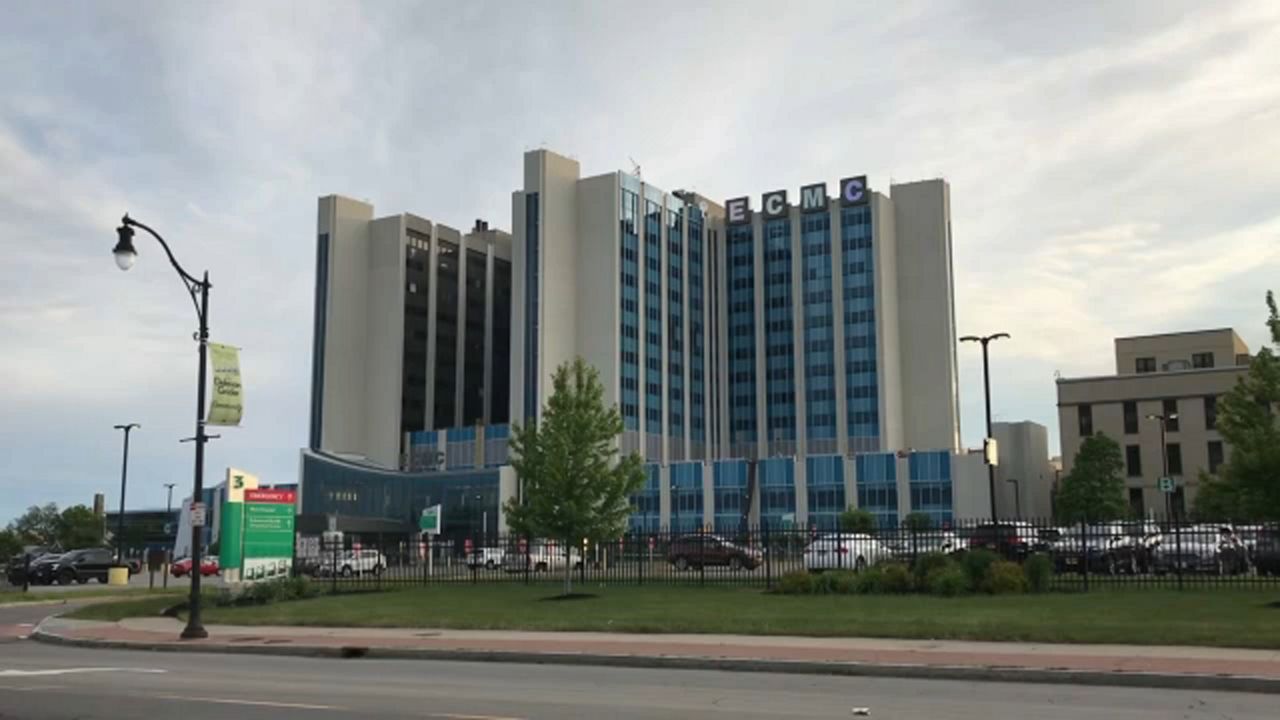 BUFFALO, NY – COVID cases in Erie County continue to remain low. As of Friday, only 76 new positive cases were reported to the Erie County Health Department, while 448 cases have been confirmed in the past seven days.
Low totals like these in recent weeks prompted a US military medical team to end its mission at the Erie County Medical Center.
This group, made up of about 20 members, had been assisting with the treatment of COVID patients at ECMC since January.
Friday was their last day of duty at the hospital.
When the team arrived on the ground at ECMC on January 7, there were 124 COVID patients in the hospital. Now there are less than 15.
"I want to thank President Biden, Governor Hochul, and the Department of Defense for making these much-needed human resources available to ECMC as Buffalo's COVID patient numbers surged during the omicron surge." , Buffalo Mayor Byron Brown said in a statement. "The members of the military medical team sent to help us have been essential to maintaining a resilient public health system when resources were extremely limited. Their dedication, willingness to serve and professionalism were an inspiration to everyone they met and their work at ECMC has reinforced my respect for those who volunteer to serve their country through of military service.
"We express the gratitude of our entire community to MMT for their critical support during the recent virus spike, which is thankfully receding," Erie County Executive Mark Poloncarz said in a statement. "Together we rode the wave and today we say thank you on behalf of the people of Erie County."
Governor Kathy Hochul originally announced that the team would come to ECMC on December 31.