The Paranormal Liberation Front just lost a key member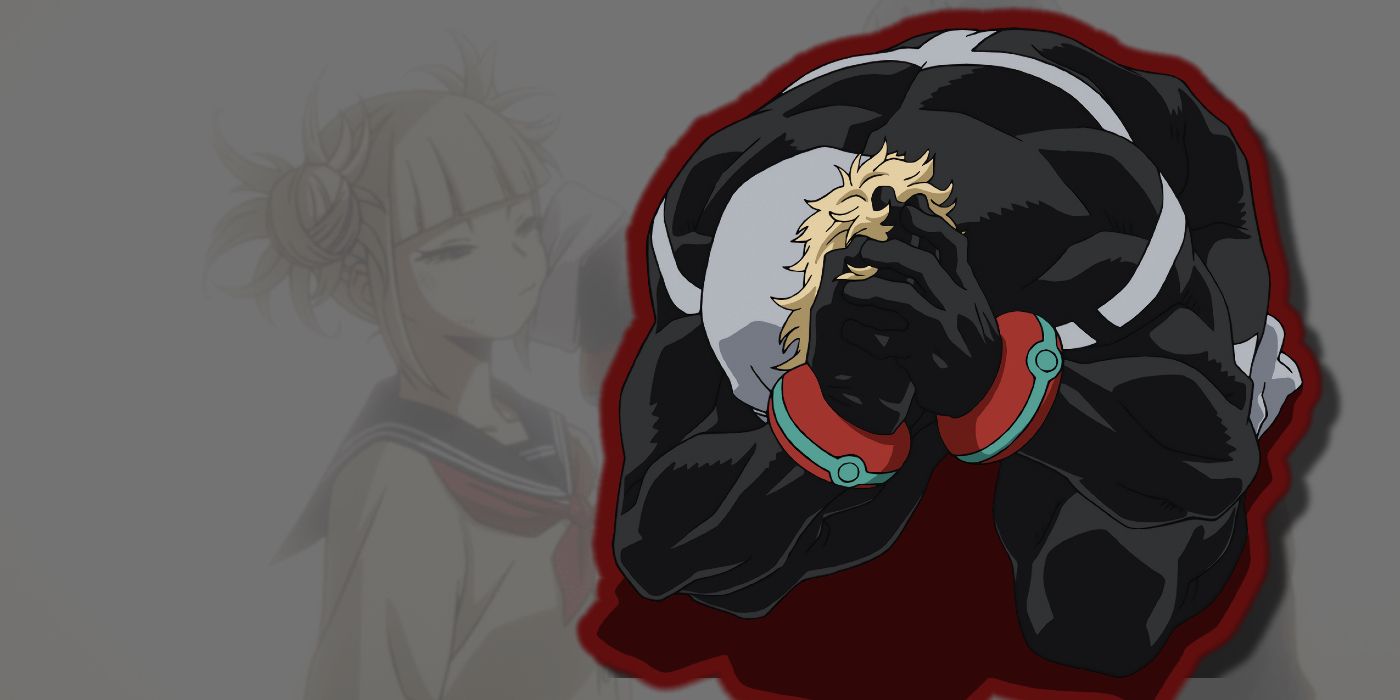 The heroes and villains of My Hero Academia finally went to war in Season 6, and its latest casualty in Episode 3 is a tragic tale to tell.
The following contains spoilers for My Hero Academia Season 6, Episode 3, "One's Justice," now streaming on Crunchyroll, Funimation, and Hulu.
my hero academia picks up the slack from previous seasons by jumping straight into the action in Season 6. The Hero Association launched a simultaneous attack on Dr. Garaki's hospital and the headquarters of the Paranormal Liberation Front. The war has practically begun now, with both sides certain to suffer casualties. However, that reality doesn't ease the devastation of losing a beloved character – and the death of a key member of the Paranormal Liberation Front is proof of that.
Perhaps his toughest mission yet, the Pro Hero Hawks are tasked with infiltrating the League of Villains-turned-Paranormal Liberation Front. He even delivers Best Jeanist in a body bag to secure his spot, then rectifies his standing in the villainous ranks by acting friendly with his members. Using these connections effectively, Hawks manages to gather valuable information and pass it on secretly to the heroes – and the credibility of his information is key to the success of the hero raid.
RELATED: My Hero Academia: Mirko Finally Monopolizes the Show – But at a Terrible Cost
The Pro Hero Hawks reveal their true allegiance twice
As the other heroes made a destructive entrance in front of the Paranormal Liberation Front headquarters, Hawks confronted Twice. He revealed his true allegiance by confessing how he double-crossed the League using it. Hawks also explained that her biggest worry was the Paranormal Liberation Front numbers; as such, he couldn't let Twice, who could easily make duplicates, out of his sight. Hawks' confession reminded Twice of his own past mistakes, particularly how his negligence hurt his colleagues.
Twice he recalled the time he led Overhaul into League of Villains territory, allowing the Yakuza to launch a surprise attack. He then battled for falling twice in the same lap. Twice sincerely believed it would be too pitiful if no one trusted the Wing Hero, prompting Hawks to thank him and then ask him to repent. He even offered to personally help Twice turn over a new leaf. However, the villain refused.
RELATED: Welcome to Demon School! The abnormal class has become the new 1-A class – at a cost
Twice meets his end against Hawks – but his last act saves a friend
After refusing the hero's offer, Twice immediately went mad and created a host of clones, though Hawks was one step ahead of him. The Wing Hero used his many feathers to quickly eliminate all scythes. However, a slight lapse in judgment gave Dabi the opportunity to sneak in. Twice then took the opportunity to run away and free a bunch of duplicates. One of his scythes went to Toga and saved her by brutally stabbing the hero capturing her in the neck. Soon after, however, the clone weakened. He spouted a heartfelt message then disintegrated in Toga's arms.
Twice is undeniably one of the most beloved my hero academia bad guys. Besides being confident and stupidly funny, he is extremely loyal. He prioritizes his friends above all else and supports them however he can. As such, seeing that same loyalty cause his demise leaves a sour taste in viewers' mouths, especially as the villain spends his last breathing moments saving his friends from mortal peril.