Two Foxboro Teens Plan to Honor Veterans and Serving Members with Fundraising Campaign | Local News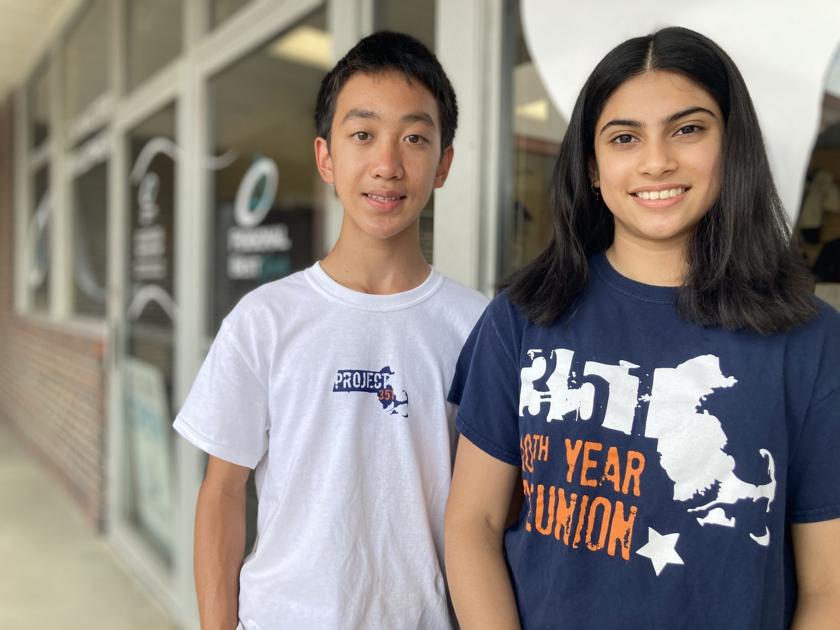 Two Foxboro teens are trying to make a difference in the lives of veterans and those currently serving in the military.
Alvin Pham, 14, and Faleehah Dam, 15, both students from Foxboro High School, collect items for the military in need on the anniversary of the September 11, 2001 terrorist attacks.
They plan to collect items on the wishlist, including personal care items, and monetary donations for care packages for veterans and MMFH (massmilitaryheroes.org)
They said this effort is a way to remember and honor the heroes of tragic events, as well as those who lost their lives in the service of the country.
"We want to involve as many people as possible to help advance the legacy of courageous heroes and to help achieve our goal," said Pham.
Both are part of a program called Project 351 (project351.org). Project 351 is a nonprofit organization dedicated to helping people in different ways across Massachusetts through youth-led service. Each year, it hosts a series of events and fundraisers as part of this goal.
Pham, who is Foxboro's ambassador for the project, said teachers at Ahern College recommended him for the organization when he was in 8th grade.
"I didn't know the organization but I was excited when I was elected, but also a little nervous. It was my first time serving so I didn't know what would have happened. And that's just one person they said (are elected) from every city, "Pham said.
Pham has been part of Project 351 since January. He said his personal goal through this project is to reach a wide range of people and to encourage kindness and compassion by helping those in need.
Pham and Dam will create posters and display them throughout the city to effectively spread the word, provide information about the project and share the link to the website.
Dam said it was important to her because she had great respect for the sacrifice the veterans made.
"The goal is to collect 100 personal care items to put in care packages and engage a wide range of people to serve us so that we can remember and honor the heroes of 9/11 together," Dam said. .
A collection box will be set up at Personal Best Karate in Foxboro where Dam has been taking karate lessons since she was in third grade.
"It's just a great support system out there where I feel like I can involve as many people, students, their parents as possible and they support my idea," said Dam, who is now in grade 10. and is going for his second degree. black belt.