Ukrainian National Guard blows up speeding Russian military vehicle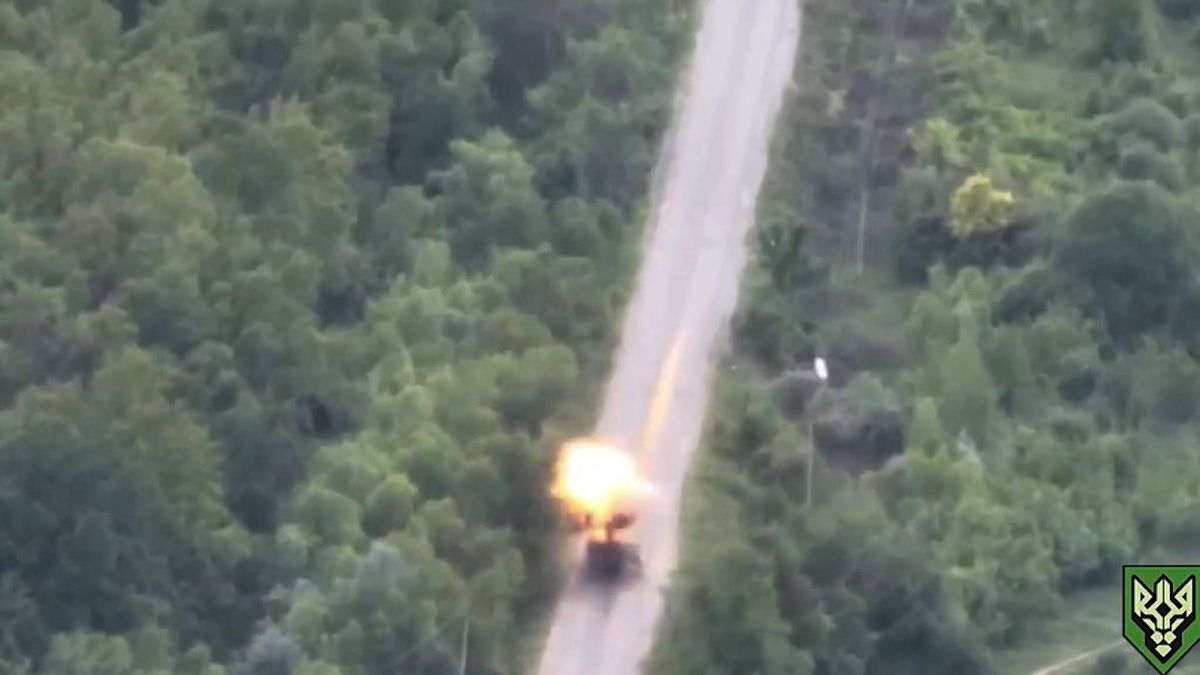 Ukrainian military officials have released video of when they say National Guard troops shelled a Russian military vehicle as it drove down a quiet road.
Footage from the video shows the Russian military vehicle driving at a good pace before being suddenly hit by a large explosion. The exact make and model of the vehicle are not yet known.
The hit does not appear to deactivate it immediately, with the vehicle continuing down the road shortly before footage appears to show it being hit again.
This time it comes to a complete stop and remains a burning wreck. It is not known if anyone got out of the destroyed vehicle.
The exact location where the footage was filmed is currently unclear, but the footage was shared on social media by the Northern Operational-Territorial Command of the National Guard of Ukraine on June 2.
The National Guard said, "This is what 'good Russians' look like."
Zenger News has contacted Russian and Ukrainian officials for comment, but has not received a response at the time of writing.
Russian troops invaded Ukraine on February 24 in what the Kremlin still calls a "special military operation." June 3 marks the 100th day of the campaign.
From February 24 to June 2, the total combat losses of Russian troops amounted to about 30,850 men, according to the General Staff of the Armed Forces of Ukraine.
The Ukrainian military also claims that Russia lost 1,363 tanks, 3,354 armored fighting vehicles, 661 artillery systems, 207 multiple rocket launcher systems, 95 anti-aircraft systems, 210 combat aircraft, 175 helicopters, 2,325 motor vehicles and tankers, 13 ships, 521 unmanned aerial vehicles, 51 special equipment units and 120 cruise missiles.
Analysts say more than 70% of the city of Sievierodonetsk is now controlled by invading Russian forces, with almost all essential infrastructure and housing destroyed.
Russia's Defense Ministry said in a June 1 statement that its Yars mobile missile systems, which can carry nuclear warheads and have a reported range of more than 10,000 kilometers (6,200 miles), were carrying out "operations intensive maneuvers on combat patrol routes in the Ivanovo region", east of the Russian capital Moscow.
It comes after President Joe Biden said he would send more advanced rocket systems that will help Ukraine's military hit enemy forces at longer ranges. These rocket systems have double the range of the rocket systems used by Russian forces and are said to be much more accurate.
This story was provided to Newsweek by Zenger News.